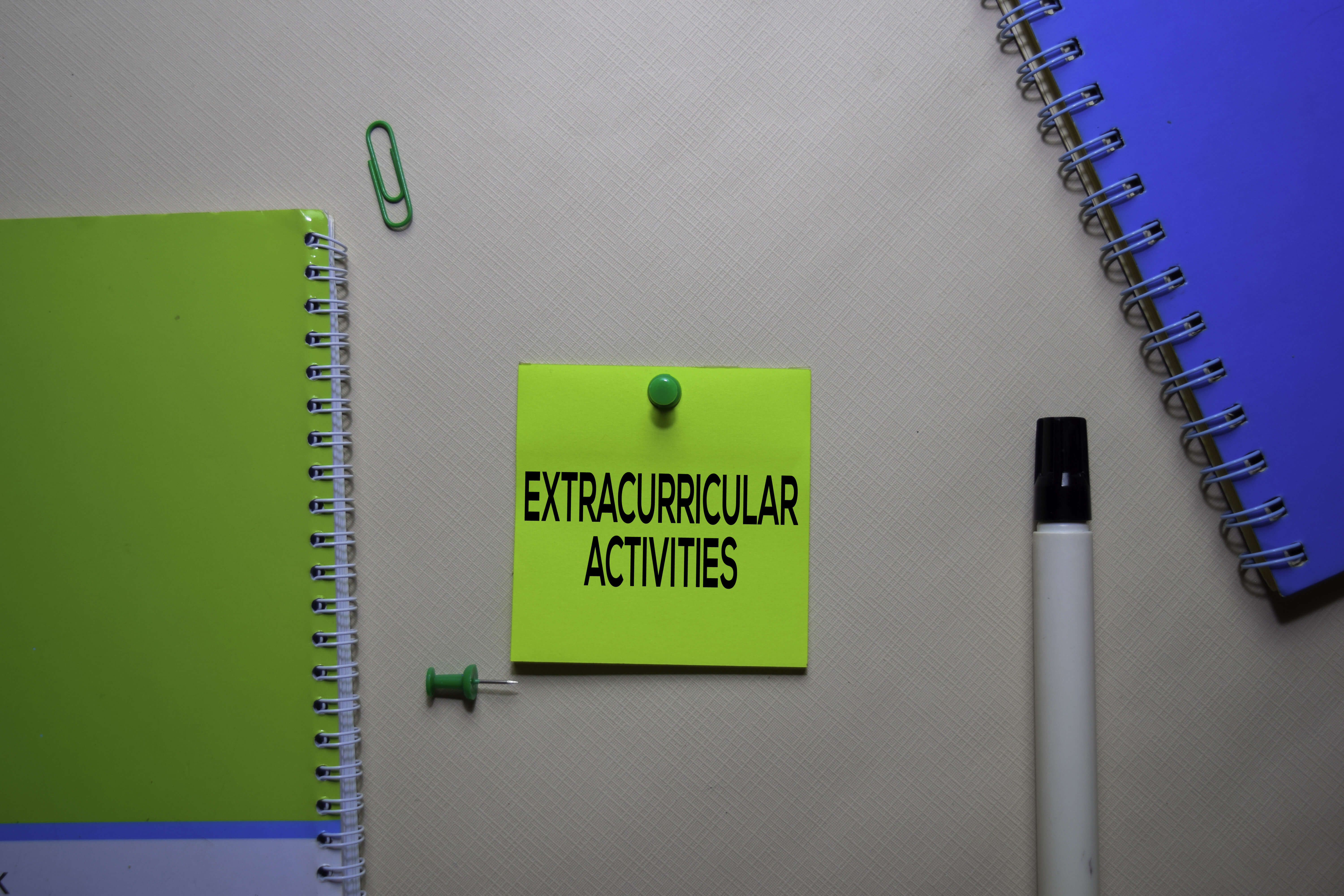 Consensus opinion provided by Jesse Cole, MD; Nick Lorenzo, MD; and Bill Gossman, MD
Let's face it; you have a lot of studying to do during medical school. During my four years, I can recall going on two dates, three movies, going out to dinner once, and then I burned my short white coat, and it was over. This was replaced by six years of residency training and a fellowship. It was ten years of my life, gone in an instant, and yet, I did have fun in a twisted sort of way.
Medical school will soak up most of your time. So much so that you cringe at the idea of a part-time job, volunteering, a research project, running for office, or some other form of activity. Do not. Having extracurricular activities during medical school is important. It demonstrates you are able to budget time and work with people. It shows you are capable of getting excellent grades while devoting a porting of your busy life to something else. This is exactly what you will need to do during residency and as a practicing physician, so program directors look for students who are involved in positive activities and projects. The operative word is "positive." The goal is to find something you enjoy while providing a positive addition to your curriculum vitae.
A variety of options exist. Some find part-time employment, and if you do, certain occupations are more likely to enhance your chances of getting into a residency. Others do research in their planned field of pursuit. Still, others pursue a political position in the school. Whatever outside activity you select, you should always keep in the back of your mind, "How will it look to a program director"?
Allied Health Positions
Any program director is going to be impressed with a medical student that financially helped pay for their education while completing medical school. There are several jobs that are often part-time, require little training, and can fit into your hectic schedule. These include phlebotomist, EKG technician, EMT, orderly, nurse's aide, diener, and clerical worker. Each has its advantages and disadvantages. Selection should be based somewhat on your planned residency program training choice. For example, if you were interested in pathology, you might try to get a job as a diener and assist with autopsies. If interested in emergency medicine, being an EMT might be advantageous and educational. If interested in medicine or pediatrics, phlebotomy, EKG technician, or nurse's aide might be preferred. Most of these jobs require just a few weeks of training, and some are on the job.
Whatever job you pick, look for a job that is part-time that you can squeeze in a shift on a free weekend or over the holidays.
Non-Medical Positions
Although working in health care is probably the most desirable, the most important aspect is to demonstrate you can interact in a positive manner with people. This is important to your future success in healthcare, and something a residency selection committee might take into consideration.
A number of part-time jobs fit into this category. Restaurant hosts, tour guides, and sales representatives demonstrate the ability to interact with people. For myself, I worked his way through college and medical school, being a disc jockey/dance host for parties and weddings. Not only did the job require nerves of steel to deal with stressed brides, grooms, and company presidents, but I also had to have the charisma to make sure everyone had a good time. This job taught me valuable lessons in communication, patience, and time management. During my interviews, they asked me, "Ttell me something unique about yourself" I had a few interesting and humorous stories to tell about how I spent my Friday and Saturday nights. Being able to have job experiences you can discuss is invaluable in interviews.
While working in health care is desirable, any job that develops your communication and coping skills with people are acceptable. Employment that you find exciting challenges you and makes you a better residency candidate should be your ultimate goal.
Volunteer Positions
For students that don't need financial assistance, volunteering during medical school is a great option. One consideration is donating a short amount of your time each week or month to a free clinic. If you have the funding, volunteering your time in developing countries is a good way to get excellent experience while providing positive contributions to your curriculum vitae and providing interesting talking points during your interviews.
Political Offices
Running for president, vice president, or secretary of your college class is educational, demonstrates you interact favorably with your peers, and usually results in positive interactions with faculty and deans that lead to favorable letters of recommendation. However, you must be careful with the position you select. While being president of your class is an honor, the amount of free time consumed may be disproportionate to the amount of benefit you receive from the position. Sometimes it may be favorable to obtain a lesser role, such as representative to the student council, which may take a lot less time and yet demonstrate a similar exposure for your curriculum vitae.
You should also look for positions that might get you noticed by a medical school president or dean. For example, volunteering for the fund-raising committee or alumni association may put you in contact with individuals that can provide future letters of recommendation.
Any political position demonstrates you get along with your peers. It also demonstrates you have an outgoing personality, another positive attribute the residency selection committee will consider. Political positions often require speech, so you have another opportunity to improve your communication skills.
Team Sports
While blowing off steam, playing golf or tennis maybe your activities of choice, playing team sports is more favorable as it shows you are a "team player," which is a quality all residents must possess. However, you must be logical in your choice. Joining a basketball team that practices several days a week is not conducive to studying or preparing for exams. Wight the benefits of the activity against the possible consequences to your grades and USMLE® Step 1 and Step 2 and COMLEX® Step 1 and Step 2 scores.
Research Projects
An interesting and rewarding activity during medical school is to be involved in research projects, particularly if they are associated with your planned field of endeavor. Often you can co-author an article or textbook chapter. In the process, you have the opportunity to work with attendings favorably. However, do not be taken in. Most professors are looking for free help. Your goal is to find one that regularly publishes so that you will reap the benefits for your labors. Some residency programs are particularly interested in residents that want to pursue academic careers, combining clinical medicine with research. In any event, you are looking for an answer to the question "what is unique about you," and having a few publications is a positive addition to your curriculum vitae.
Contests
On most medical campuses, there are opportunities to win awards. For example, at my institution, we had an annual research contest where students could present their research and expected publications. Awards were available for those students that excelled. If you can win, this is yet another opportunity to fill a blank on your curriculum vitae while giving you interesting talking points for your interviews.
The bottom line is there are a variety of activities available. The most important concept is finding activities that are interesting to you, limit your time commitment, and provide a positive contribution to your curriculum vitae and interviews. Some activities are better than others. Evaluate them, keeping in mind that you must constantly weigh the time necessary to participate against any possible detrimental effects they may have on your USMLE® Step 1 and Step 2 or COMLEX® Step 1 and Step 2 scores and grades. You cannot afford not to be involved in select activities. Being a good doctor requires more than intelligence and knowledge; you must also acquire the social skills necessary to deal with people in distress.
Back to Post List