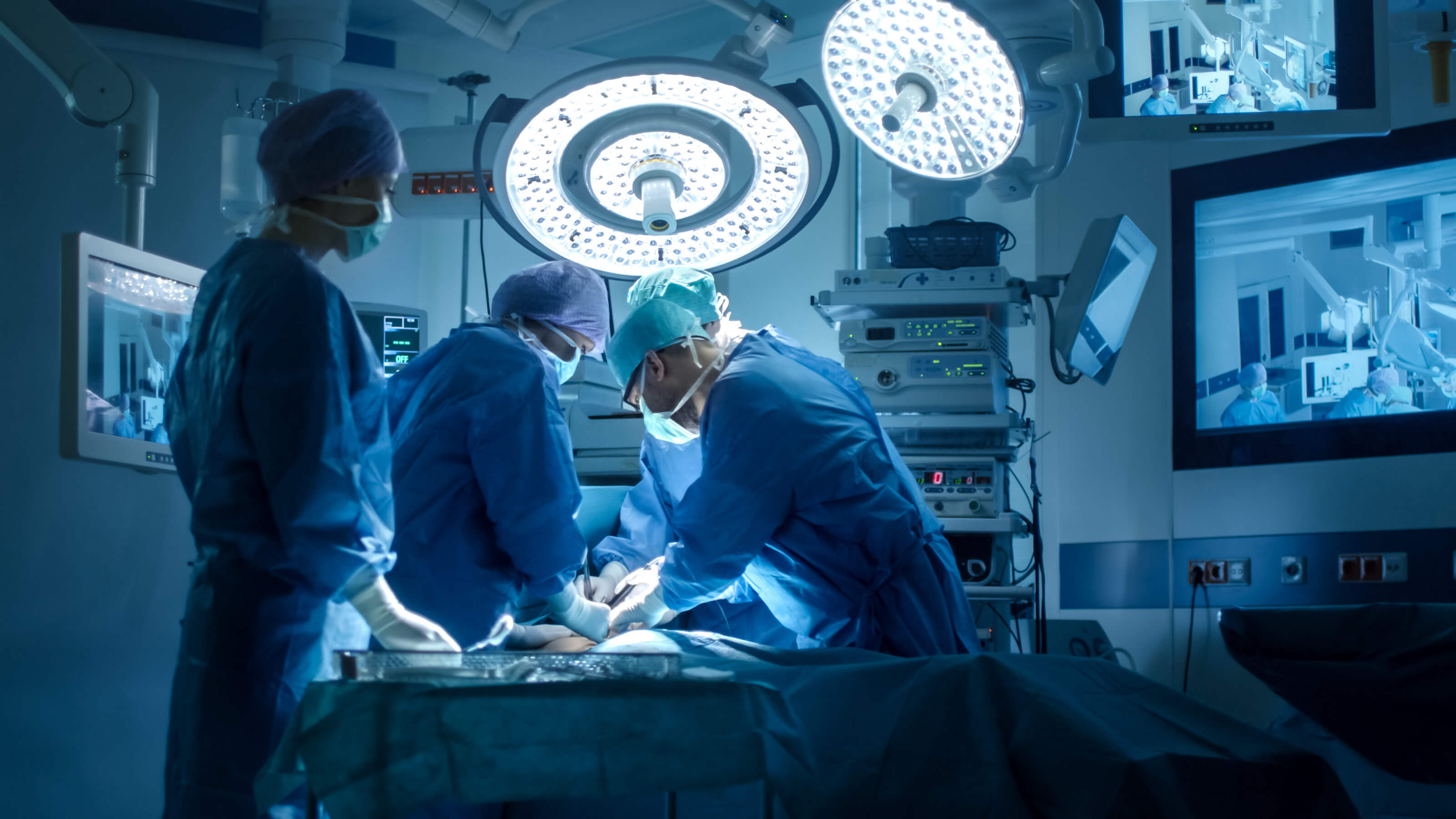 Steve Leslie, MD; Associate Professor, Division of Urology, Creighton University
The first step is relatively easy; decide if you want a medical or a surgical career. My advice to students is that most medical students "like" surgery, but only a small percentage "need surgery to live." Only these few should apply for a surgical residency. Surgery is a very demanding residency and lifestyle. You cannot "phone in" solutions to many of the problems you will be confronting and will have to actually get out of bed in the middle of the night and go fix things at the hospital.
A surgical residency is usually five years or even longer with a fellowship. Call is often 1:3 or 1:4, which is much more burdensome year after year than most non-surgical medical practices. So my best advice to medical students who ask me about which specialty to choose is to decide if surgery is something you absolutely must have. If you can find fulfillment and satisfaction in a medical, non-surgical field, DO NOT PICK SURGERY AS A CAREER!
The most important aspects of selecting residency training are the location and the quality of residency training in your specialty at the institution. Let's start with location.
Location
Everything else being equal, try to pick residency training in an institution from a location you might consider living in permanently. You could be asked to stay on as faculty after training if you do particularly well. You will already know the good and bad about the local community and will be in an excellent position to get an offer from a local private practice group to join them if you wish to stay in that community. Having family in the community can be a critical deciding factor and may actually help you be selected!
For other locations, you will want to know about the hospitals, real estate costs and taxes, malpractice, cost of living, community growth, the local economy, major league sports (if interested), schools, restaurants, entertainment, crime statistics, community amenities and transportation/driving/commuting issues.
Evaluating the Residency Program
You will want to know the number and quality of the faculty. More faculty means you will have more mentors and teachers. Each has something to teach you, so in general, a larger faculty means you will be exposed to more points of view, options, and alternative treatments.
How much academic scholarship has been produced at that institution in your field of interest? Some programs are designed to prepare residents for academic careers, while others have limited research opportunities.
Who does the bulk of the teaching? In better programs, the faculty does most of the teaching, not the senior residents.
Are the residents getting sufficient variety and number of cases actually to perform themselves to attain proficiency? Some very prestigious programs are notorious for not providing sufficient cases to their residents to achieve competence.
How well have prior graduates done? You will want to know how previous graduates did on their bBoard and In-service examinations. This may be an open question in some new programs that do not have a track record yet, in which case you will want to research the academic background of the faculty carefully and decide if you wish to gamble on a new residency program or stick to an established one. There's nothing wrong with a new or young residency program; I am currently faculty in one such program myself. Just recognize that there is no track record by which to judge them. Newer programs have some advantages: there are fewer residents to share cases with, and the faculty will be doing all of the teaching. You might want to be a little cautious if there have been many residents who left the program early, were fired, or failed their examinations. Don't be afraid to ask some of these tough questions. It shows you are interested, careful, and thorough.
Is there adequate training in all aspects of the specialty? For example, some surgery programs may offer only borderline training in pediatric surgery, trauma, or transplants. However, you will still be expected to have experience and knowledge in these subjects and be tested on them.
Find out what special requirements the program may have, such as publishing papers, giving lectures, doing research, or requiring a certain score on your in-service examinations.
Try to speak to as many of the permanent faculty as possible as well as the residents. This will give you an opportunity to ask questions about the various aspects of the training and the community. It will also give you an opportunity to judge faculty interest in teaching and research possibilities.
Ask about both the best aspects of the training program and where it might need some improvement. No single program is optimal in all areas. They all have strengths and weaknesses.
Be a little cautious if there is a critical faculty member or senior resident you do not have a chance to meet. During one of my residency interviews, I was not able to meet with the senior resident who was going to be my chief resident the next year. It turned out, he and I really did not get along well at all, and I was stuck with him for six months! Try not to let this happen to you.
Be well prepared for your interview. Do your research and learn as much as you can about the residency program and faculty. Have your list of questions ready. If faculty members are extensively published, try to read at least some of their studies or articles. Be prepared for some tough questions if asked.
Once you have chosen a program and been invited for an interview, you know you have a reasonable chance at being selected. You have the credentials, letters of recommendation, and test scores to qualify for the program, or you would not have been invited for the interview. The interview process is used to judge your commitment, interest level, dedication, and personality. If you are enthusiastic about a particular community or residency program, be sure to tell them. And send a note later to thank them for the interview and remind them of your enthusiasm for their residency program. If it were me, I would send a separate, handwritten note, not an email, to every faculty member who interviewed me at my top residency selections. It might help just a little.
Good luck!
Back to Post List