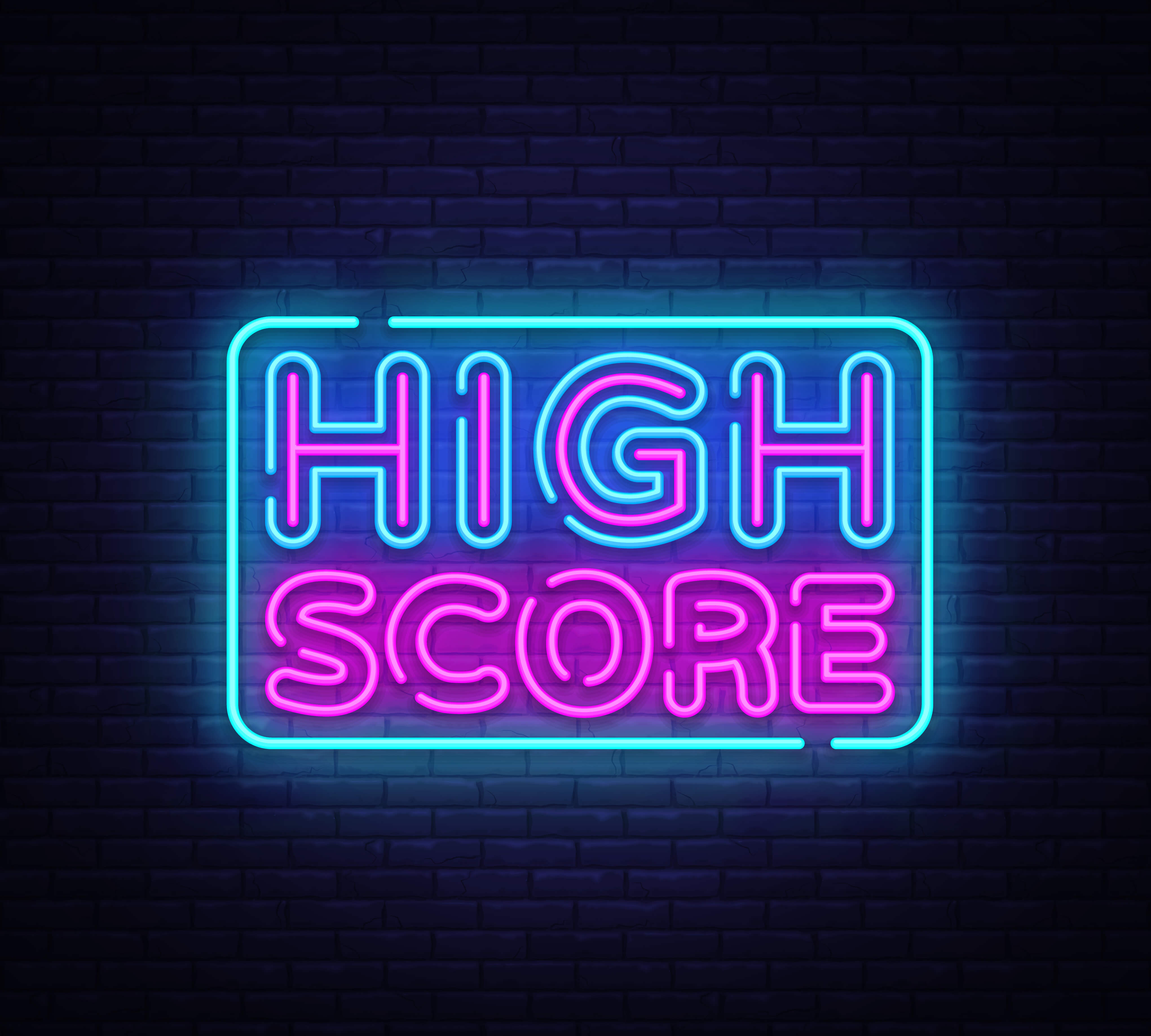 Bill Gossman, MD, FAAEM; Associate Professor of Emergency Medicine, Chairman Department of Emergency Medicine, Creighton University
Scoring high on USMLE® Step 2 CK or COMLEX® Step 2 is, in my opinion, the best way to increase your chances of matching in your chosen specialty. For those who don't score well on USMLE® Step 1 or COMLEX® Step 1, a very high USMLE® Step 2 CK or COMLEX® Step 2 score may very well give you another chance to demonstrate your ability. For those who did score well on USMLE® Step 1 or COMLEX® Step 1, consistently high performance on USMLE® Step 2 CK or COMLEX® Step 2 shows you are maintaining and improving your knowledge and increasing your clinical medicine grasp.
The trick is to discover your own best strategies to score high on USMLE® Step 2 CK or COMLEX® Step 2. It is not only a high-yield activity for getting into a residency, but it also sharpens your diagnostic and treatment acumen, which will ultimately make you a better physician.
In my opinion, program directors are starting to focus more and more on USMLE® Step 2 CK and COMLEX® Step 2 and less on USMLE® Step 1 (soon to be pass-fail) and COMLEX® Step 1l. Most training programs require prospective candidates to submit USMLE® Step 2 CK or COMLEX® Step 2 scores before they are considered for a ranking. Since starting in 2022, the USMLE® Step 2 will be the only nationwide scaled examination a program director can consider, and I believe most of the emphasis will be shifted to the USMLE® Step 2 CK or COMLEX® Step 2 score. Since the USMLE® Step 2 CK and COMLEX® Step 2 provides a quantifiable result, most residency admissions committees will use them to select their candidates.
For the last twenty years, I have mentored hundreds of 3rd and 4th-year medical students interested in pursuing emergency medicine as well as other highly competitive specialties. I find the students who score the highest on USMLE® or COMLEX® Steps 1 and 2 have one thing in common. They start their preparation early and plan their time off for studying prior to their scheduled examination.
In my generation, we bought as many board review books and multiple-choice questions books as possible. This was tedious as we constantly had to read questions and then seek more detailed explanations in another textbook. I found this mode of studying inefficient, but at the time, it was the only game in town.
For my students, I recommend a long-term and short-term plan of study.
Long-term, I recommend students purchase a large database of questions before starting clerkship and elective rotations. It is best to select those linked to questions, explanations and provide access to full-text articles. I suggest at least 10,000 MCQs before the USMLE® Step 2 CK or COMLEX® Step 2. This can be accomplished by purchasing multiple different subscriptions to online systems such as Kaplan, UWorld, or BoardVitals that each has about 3,000 questions or consider StatPearls, which was developed by academic physicians and has over 15,000 questions not only with explanations but also includes access to full-text articles.
Students should get in the habit of doing practice questions for a minimum of an hour a day. When you miss a question, take the time to review the explanations and read the associated article. Take brief electronic notes while you are studying to promote active learning. For example, if you miss the question on the treatment of stingray stings, quickly dictate into your notes:
Question: What is the treatment for stingray stings?

Answer: Soaking in hot water inactivates the toxin. Opioids and NSAIDs are ineffective in relieving the pain.
Taking an extra 15 seconds to create your quick notes not only helps you remember the fact but also gives you a list of last-minute facts to review in the last few days before the USMLE® Step 2 CK or COMLEX® Step 2 exam. I use a similar approach to preparing for my board exams in emergency medicine.
Short-term, in the days before the USMLE® Step 2 CK or COMLEX® Step 2, make sure you schedule your vacation and plan on very long days. Find a place to hole up where you will have minimal distraction. This may be the most important exam of your medical career. It is not the time to go to Cancun and think, "I will study in the evenings." During this time, you should go over every question you missed during your long-term preparation. Take frequent breaks from questions and review your dictated notes. When you can answer the question correctly in your notes, cross it off. As you get closer to the test, you should have a smaller and smaller pool of questions to review and notes to study.
In the last two years, I have had the privilege of mentoring five students who scored above 270 of the USMLE®. The student that achieved the highest score did over 15,000 StatPearls multiple choice questions and then followed it up with either the Kaplan review. He said by the time he got to the Kaplan database, he knew the answer to 99% of the questions, and not only did it provide the icing on the cake, it gave him the confidence to succeed on test day because he knew he was well prepared.
----------
Scott Dulebohn, MD; Associate Professor of Neurosurgery, East Tennessee State University
Over my career, I have been responsible for guiding medical students that plan on careers in surgery, neurosurgery, and neurology. All three challenging matches require students to achieve a high score on the USMLE® Step 2 CK or COMLEX® Step 2. Discussing the pros and cons and the success of various study approaches has led me to provide the following suggestions to the students I mentor.
During your third year of medical school, take each clerkship shelf examination seriously. I recommend you purchase at least one board review book for each clerkship and do all the questions. If you look at the total and divide it by 60, you should only need to cover about 10 to 20 questions per day. Take the time to read the question and the explanation, even if you get it correct.
If you can afford it, consider at least two long-term subscriptions to Kaplan, UWorld, or BoardVitals. All of them provide a strong database of questions, but you will not have enough questions to get a thorough review unless you buy two.
Over the last year, I have been recommending StatPearls for clerkship shelf studies and also for boards. The reason is that it has thousands of questions for each rotation, and they are linked to explanations and articles. This way, the student does not need to expend further funds on a rotation textbook, and the price for a year-long subscription is reasonable. StatPearls is not for those that want to take the easy way out, the questions are challenging, and virtually all are case vignette-style designed to represent real-world patient presentations.
The questions are edited by specialist attendings, and they will make you think. By doing thousands of questions for each shelf in medicine, pediatrics, psychiatry, ob/gyne, and surgery, slightly harder than the actual exam, you will be well prepared for USMLE® Step 2 or COMLEX® Step 2. If you want to shoot for a 280 or 800, I also recommend you complete the emergency medicine and family medicine student databases. StatPearls is conveniently broken down into each rotation as well as providing a final review, so you can get a thorough and detailed review of any possible question that might appear on USMLE® Step 3.
Doing thousands of questions in each specialty area and then repeating the questions you miss is the key to high scores. While you are doing multiple choice questions, I recommend that you take very brief short notes on the questions you miss. Go over your notes every day for 15 minutes just before you go to bed. Check off those that you feel you know.
As the USMLE® Step 2 CK or COMLEX® Step 2 approaches, you should already be in review mode, having already done thousands of questions and developed your review notes. So, feeling confident you are ready, one month before the exam, purchase a one-month subscription to another database, preferably one with around 3,000 questions, so that you can get through it in a month. If you have done your job correctly over the prior 12 to 14 months, you should sail through this database, rarely missing a question.
If you are struggling, bite the bullet, delay the USMLE® Step 2 CK or COMLEX® Step 2, and invest more time in preparation. Getting a top score required for a competitive specialty takes planning and effort. Einstein said it best, "1% inspiration and 99% perspiration".
I am afraid I have not had any students yet reach 280 or 800 following my suggested study plan, but I have consistently had medical students taking the USMLE® score above 270.
----------
Nicholas Lorenzo, MD, Neurologist, AOA UNMC, Co-founder www.emedicine.com, www.pearlsreview.com, and The McGraw-Hill Pearls of Wisdom Board Review Series
As a student, I did very well on USMLE® 1 and 2. So well, I was able to match at my first choice of training at Mayo Clinic and then continue with three fellowships. The approach I used to prepare for the examination 25 years ago is similar to the method I recommend today.
When I prepared, I studied 2 hours a day starting in January of my junior year and then took a month off prior to the exam. For the last week, I rented a hotel room with room service, ate, slept, and drank USMLE® Step 2 questions while reviewing the notes I had collected. My only option for studying was to purchase review books such as the National Medical Series and the McGraw-Hill PreTest books.
I did over 15,000 questions preparing for USMLE® Step 2, but the approach was tedious and very expensive. When I missed a question, if the explanation wasn't sufficient, it meant looking up the topic in a large, expensive, and very heavy textbook that was challenging to lug around as I prepared.
Today students have a lot better options. I recommend Kaplan, UWorld, BoardVitals, StatPearls, TrueLearn, or Amboss. The challenge is most of these databases only have about 3,000 to 4,000 questions for the entire examination. This is not enough. This means purchasing at least two of the database, which can get very pricey.
Lately, with great success, I have been recommending StatPearls more and more because it has over 18,000 USMLE® Step 2 CK and COMLEX® Step 2 questions. The student can do all of them randomly or choose to focus on questions broken down into each clerkship rotation. The cost is more reasonable than the other databases as it is only $99 for an entire year.
The StatPearls questions are linked to 4 teaching points and an entire review article published in PubMed. This saves purchasing textbooks and precious time in looking for more detailed explanations for difficult concepts. The questions are all written by academic faculty and tend to be a bit harder than the actual USMLE® Step 2 CK. I think this is a positive as you tend to remember a fact when you miss it and have to think it over.
I recommend focusing on the high-yield areas such as medicine and surgery first and then gradually expand to the other third-year rotation topics. This content will for sure be tested, so if you start on it first, you may hopefully have time to hit it again, at least going back to every question you miss. This helps you identify knowledge deficits, allows you to take brief review notes, and gives you time to process repeat high-yield topics.
As you get closer to the test, you will review the material that is less likely to be on the test. When you get to T-minus 14 days, I recommend you go back and re-review all the high-yield medicine and surgery topics as well as continually reviewing your notes. This allows you to reinforce all of the high-yield pearls so that you are ready for the questions most likely to show up on the exam.
Most students seem to think that being smart will get you high scores on the exam. Maybe. But I have found that for USMLE® 1-3 and the four subspecialty boards I have taken all require hard work, regular review, and repetition. The earlier I start preparing, and the harder I study, the higher score I typically achieve.
Back to Post List