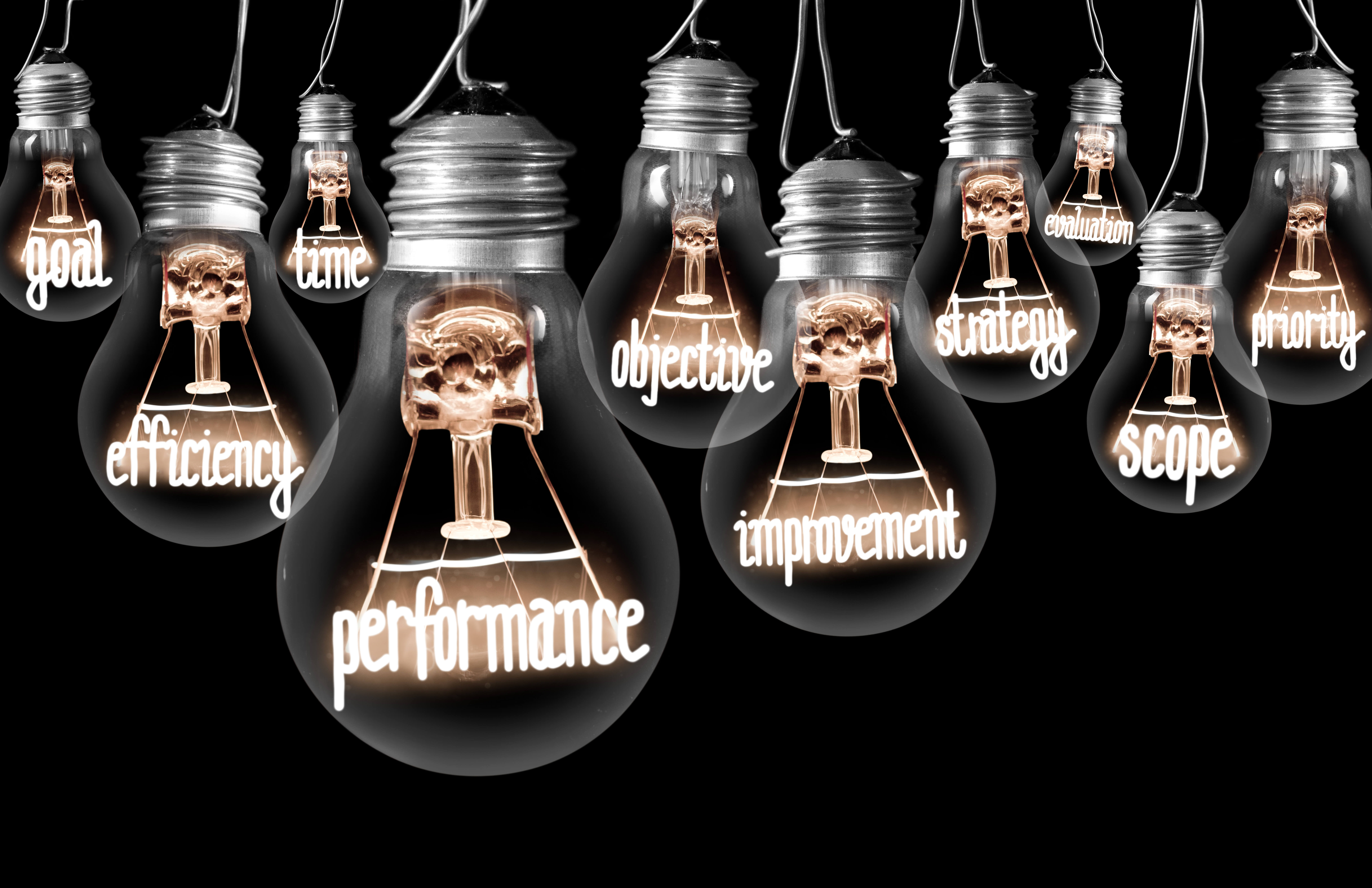 Heather Hall, DO, OBGYN Resident Physician, Garden City Hospital
As a former medical student and now resident physician, I have seen that the medical students who do the best in clinical clerkship rotations often have a lot of the same habits, mindsets, goals, and strengths. Doing well in your clerkships has less to do with what you know and more to do with how you choose to approach each rotation. Being teachable, respectful, and engaged goes a long way.
Be prepared. Contact the preceptor or the preceptor's office ahead of the rotation start date. Ask what you should wear, when and where you should be on the first day, and which topic or topics to read about before you begin the rotation. Doing these things will help you start on the right foot.
Be respectful. Be respectful of every single person you encounter. How you treat the receptionists, the custodians, and the dietary workers say as much (or more) about you as to how you treat the attendings docs. The support staff, nurses, surgical staff, and residents can make or break your experience on your rotation. Take advantage of the opportunity to make a good impression on and relationship with each person you encounter. Be on time every day and make sure to let the appropriate person know ahead of time if you are going to be late or absent.
Ask for feedback. Don't wait until the end of the rotation to ask for feedback. I'd recommend asking for feedback at the end of the first week, halfway through the rotation, and at the end. Getting feedback multiple times allows you to make improvements during the rotation. These conversations also allow you to ask for a letter of recommendation, if appropriate.
Learn to accept feedback. Take feedback for what it's worth. Consider the source, consider the context, and use those things to determine the implications. Politely accept feedback, consider the above, and then decide what you're going to do with it. Some feedback should make you change something simple, some feedback should make you think deeply, and some feedback should be tossed aside.
Ask questions. Ask questions at the appropriate times. Read the situation. If something is not going well in the operating room or if you are directly in front of a patient during a patient encounter, it is not likely a good time to ask questions. Preceptors should want to answer your questions and teach you, but be mindful of events or people around you when asking questions.
Study what you see. While you may need to study specific topics for your shelf exam and board exams, make a point to read about diseases or procedures you encounter during your rotation. The learning you do and see in real-life will stick better than anything you read in a textbook. Reading about your patients' illnesses also allows you to add value to the clinical management of your patients – there have been many times that a medical student has presented an idea that has improved a patient's care.
Enjoy your rotations. You'll likely never again have the opportunity to explore so many areas of medicine in a front-row seat. Even if you already know what specialty you'd like to do, keep an open mind and soak up the opportunity to learn and see as much as you can in each rotation. There's something to be learned in every experience. Medical school goes by quickly; don't waste the opportunities being a medical student provides to you.
Enjoy your time off. If someone truly gives you permission to leave early or take a day off from a rotation, take advantage of that. You will be spending plenty of time in the hospital throughout your residency and career. Use your time off wisely and spend it doing whatever you need to do to be energized, refreshed, resilient, and ready to come back to the hospital at the top of your game. Time off looks different for different people – it could be spending time with your family, hiking outside, exercising, cooking, crafting, traveling, or playing sports.
Be engaged. "Wherever you are, be there." When you're on your neurosurgery rotation, learn the most you can about neurosurgery. When you're on your obstetrics and gynecology rotation, learn the most you can about obstetrics and gynecology. You get the idea. Even if you don't think you're interested in a specialty, act interested. The more engaged you are, the more you'll learn and the more your preceptors will want to teach you.
Be honest. If you make a mistake, own up to it. It is the right thing to do and the safe thing to do. Keeping a mistake a secret could be harmful to a patient, as well as harmful to your reputation. It may be difficult at first to take responsibility, but it allows your preceptors to help you correct the problem and avoid it again in the future. Don't make excuses.
Don't be afraid. Don't be afraid to ask to perform a procedure, to ask to stand closer, to stand up for yourself, and, most importantly, don't be afraid to ask for help. Clerkship rotations are your opportunity to learn so that you can take excellent care of your own patients someday. Take advantage of it.
----------------------
Joan Noelker, MD, MACM is an Assistant Professor and Director of Undergraduate Education for Emergency Medicine (EM), and Director of Undergraduate Medical Education for EM. She has an MD from the Royal College of Surgeons in Ireland and a Masters of Medical Education from the Keck School of Medicine at the University of Southern California. Dr. Noelker completed her residency training, including a chief resident year, as well as a medical education fellowship at Washington University in St. Louis (Wash U). She served as Assistant Program Director for the Emergency Medicine Residency at Wash U for 4 years before transitioning primarily to undergraduate medical education (UME) work. She works clinically in the emergency departments at Barnes-Jewish Hospital, Children's Hospital, and Barnes-Jewish West County Hospitals 60% of the time, and the remaining 40% is divided between curriculum development for the new Wash U Gateway curriculum (0.2 FTE), curriculum development for UME rotations in EM, teaching residents and medical students, and educational research. Dr. Noelker is also a member of the Wash U medical school and Wash U EM residency admissions committees. She has interests in simulation in medical education, transitions within medical education, undergraduate and graduate level medical education and dissemination of emergency medicine core knowledge through speaking engagements.
There are elective rotations, and then there are elective rotations. Some electives are done primarily for learning, or for some other purpose that may not be directly clinical, such as a research elective. Many other electives, however, are higher stakes, namely clinical rotations in a specialty area of interest that a student is considering as their future career specialty. These electives may be the first exposure to a certain specialty, which is particularly relevant for those specialties that students do not encounter during core clerkships, or they may be advanced electives such as sub internships.
Students clearly want to do well in all of their courses, though it is particularly critical to demonstrate high performance on these higher stakes electives, as the grades achieved on these rotations can heavily influence the quality of their residency application. If I am a student preparing to start an elective in the specialty that I am hoping to eventually apply in, how can I make sure that I do an excellent job, and stand out from the rest of the crowd?
Some may think that the key to success is to simply be the smartest student that the team has ever worked with: to know the most information, and to never get questions wrong. While factual knowledge is needed, it is critically important not to neglect the other 5 key competencies of medical education when seeking to excel in a clinical environment. Yes, your medical knowledge is important, but so is your ability to care for patients, demonstration of professionalism, superior communications skills, understanding how to navigate the health system, and ability to self-assess strengths and areas of weakness to know what you can do to be better.
Remember, the next step in training is residency, which, while similar to school, is a professional job in a workplace. Your future program director is looking for students who are not only smart, but who will also be excellent clinicians and excellent employees.
First, it is critical to do some preparatory work before the elective even begins. If the rotation is in a specialty that you have never encountered before, or if your prior experience in the specialty was limited, start by seeking out basic information about the medical scope of practice, as well as the system and culture that you are likely to encounter. It will help to both do some research on your own, and also to find another student or resident with experience in the specialty to speak to.
What type of patients will you see on the elective? Are there particular social determinants of health that commonly impact their presentation and/or care? What are the common pathologies that they present with? If it is a procedural specialty, what types of procedures do they most commonly perform, and how much time will you be spending in the OR? What does an average day look like in terms of timing and location (typical start and end times, inpatient versus clinic verses OR, etc.)? Who will be on your care team - one or more attendings, residents, fellows, other students, NPs or PAs, social workers, etc.? What daily tasks will you be expected to participate in - seeing new consults, writing notes, putting in orders, assisting with portions of procedures, helping with disposition planning like completing Medicare/Medicaid forms or medication reconciliations?
If you do your homework before you start, you will be much better prepared that 1st day and will be able to anticipate both the actions and the needs of the patients and the care team. This will help you feel much more comfortable, and will also be assigned to your team that you are ready to hit the ground running. Strong preparation will show your dedication to success on your rotation, and it will be critically important to continue demonstrating motivation and professional behavior throughout the duration of the elective.
There are not any secrets to demonstrating superior professionalism, though it is helpful to remember the essentials. Be on time, which in medicine usually means being at least several minutes early. Be willing and eager to stay late if needed. Never be the 1st person out the door and do not make it clear that you expect to finish the day early. Dress appropriately for the setting - when in doubt wear business casual attire with your white coat and badge. If you are not sure what business casual attire consists of, a good rule of thumb is to wear something that would be appropriate if your friend's grandmother invited you to a nice lunch.
If scrubs are expected, check in advance where you can get them and ensure that you have the appropriate color scrubs available. Demonstrate respect for everyone you encounter, the patients, the physicians, the nurses, the unit secretaries, the housekeeping staff, everyone. If you are offered an additional "optional" learning opportunity (more OR time, an extra lecture, shadowing a different provider, etc.) take it.
In addition to hard work and professionalism, arguably the best way to both prepare yourself for independent practice and to stand out to your team, is to demonstrate excellent patient care. The patient care competency encompasses everything from history and physical exam skills, to differential diagnosis development, management plan implementation, procedural skills, resuscitation, and patient reassessment. As you approach the final year of school, now is a great time to focus on the more advanced skills of management plan development, rather than the simple information gathering that was expected early in 3rd year.
When presenting, you should consistently offer both the patient assessment details, as well as a full care plan which considers the medical/surgical needs of the patient while also considering social determinants of health, cost, and other relevant patient-centered details. If you are working on a surgical or procedural team, learn the steps of the most common procedures and practice the basic essential skills you may be expected to perform, such as suturing.
Arguably as important as these clinical skills are the more humanistic elements of caring: did you check back on your patients to see how they were feeling and have you taken ownership of their comfort and medical care? Excellent students check back on their patients without prompting, and work to anticipate their needs to ensure their global care is delivered in the best manner possible. These students also spend time talking to their patients about their concerns, and work to ensure that the patient understands their diagnosis and treatment plan. If the patient has worries or knowledge gaps that the team has not addressed, you should serve as their advocate and work with the team to close these gaps.
Finally, work to improve your basic medical knowledge in your specialty of interest. As discussed above, prep work before you begin will be extremely helpful, as will dedicated studying during the rotation itself. This will also give you a chance to hone your skills at practice-based learning improvement, meaning continually self-assessing to identify your areas of strength and your knowledge gaps, and then working to improve upon deficient areas. Read or listen to podcasts about the common pathologies, procedures, complications, and prognoses of the patient conditions you encounter. Watch videos of common procedures.
Do not keep knowledge gaps secret, instead, be proactive with your team and help engage them as educators. At the start of the day tell your resident and/or attending, "I am working to get better at X, so if an opportunity for this comes up please let me know." You are not expected to know everything already - there is a reason residency is 3-7 years long, and there is a reason the faculty and staff chose to work at a teaching hospital. I would always prefer to work with an engaged student who can tell me what they want to work on, than a student who gets every question right and does not push themselves.
In conclusion, elective success depends upon global competence, not some arcane secret or possession of savant-level knowledge. Medical knowledge matters, though professionalism, communication skills, self-assessment, and patient care are essential. Do your preparation, work hard, be humble, be kind, ask for help when you need it, and put your patients first.
Back to Post List