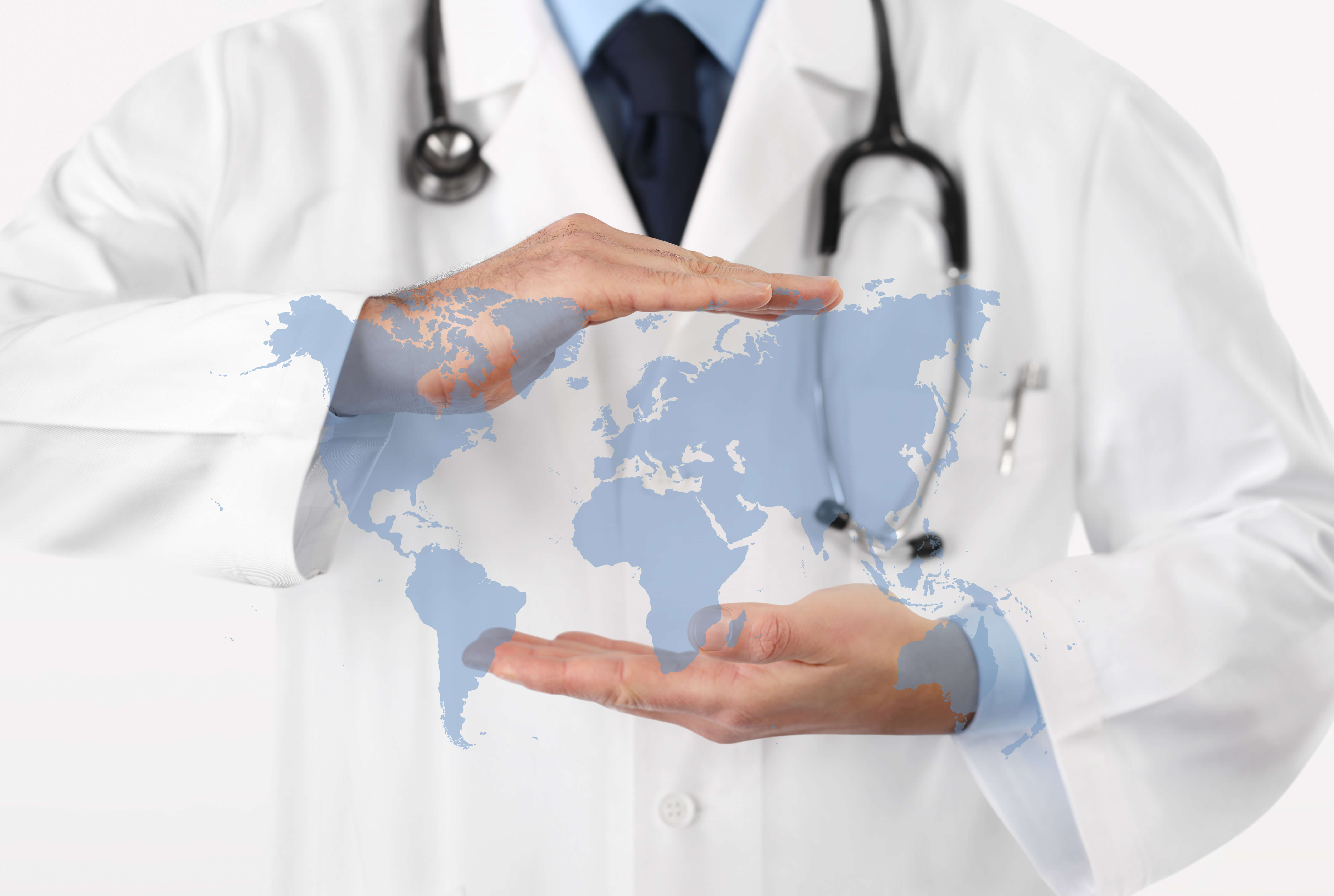 Joan Noelker, MD, MACM is an Assistant Professor and Director of Undergraduate Education for Emergency Medicine (EM), and Director of Undergraduate Medical Education for EM. She has an MD from the Royal College of Surgeons in Ireland and a Masters of Medical Education from the Keck School of Medicine at the University of Southern California. Dr. Noelker completed her residency training, including a chief resident year, as well as a medical education fellowship at Washington University in St. Louis (Wash U). She served as Assistant Program Director for the Emergency Medicine Residency at Wash U for 4 years before transitioning primarily to undergraduate medical education (UME) work. She works clinically in the emergency departments at Barnes-Jewish Hospital, Children's Hospital, and Barnes-Jewish West County Hospitals 60% of the time, and the remaining 40% is divided between curriculum development for the new Wash U Gateway curriculum (0.2 FTE), curriculum development for UME rotations in EM, teaching residents and medical students, and educational research. Dr. Noelker is also a member of the Wash U medical school and Wash U EM residency admissions committees. She has interests in simulation in medical education, transitions within medical education, undergraduate and graduate-level medical education, and dissemination of emergency medicine core knowledge through speaking engagements.
Matching into residency is a stressful process for anyone, and even more so for Foreign Medical Graduates (FMGs). The application process is long, expensive, and very time intensive. While there are several more hurdles that FMGs face in this process, and while their rates of matching are lower than US graduates, it is still possible for FMGs to match into a US program. If you are attending a school outside of the US, there are a number of things you can do to increase your chances of matching. The earlier you start preparing for this the better.
It is best not to wait until your final year of school to begin planning, though thankfully, a lot of the elements of a great FMG application to the US are things that you are likely already focusing on in your training. Let us begin by discussing what you can do in your pre-clinical years to help you stand out to US programs. There is no great secret to success: if you have excellent grades, a passion for medicine evidenced by research or other extracurricular involvement, and a passing United States Medical Licensing Exam (USMLE) Step 1 score, you have a better chance of matching.
When new medical students ask me what they can to increase their chances of matching, the first thing I tell them is to work hard in their courses and get strong marks on their exams, which is the same thing I would tell a student with no intention to apply to US programs. While matching is clearly important, it is more critical to focus on developing a strong knowledge base for your future patient care, since that is what your training is all about. Even if your courses are graded pass-fail, you can only benefit from knowing as much as possible, rather than the bare minimum needed to pass.
Now let us focus on the USMLE Step 1. The change from a graded to a pass-fail exam for the USMLE Step 1 represents a major shift in US medical education. Previously this exam was used by many residency programs to determine which students could rotate or interview with them as well as for ranking interviewed students, and occasionally a minimum score (above a simple passing grade) was set by individual programs. The USMLE never intended for this exam to be used in this manner, which is among the many reasons it has changed to pass-fail.
This decision takes a bit of pressure off of all students who must sit the exam to qualify for applying to US programs, though it is still critical to ensure that you are well prepared to obtain a passing mark the first time. During your first 2-3 years of school (your basic medical science years) you should use Step 1 study materials in addition to your normal course materials to supplement your learning. Choose 1-2 Step 1 review books to use in conjunction with your other texts. This will not only help you know what material is particularly emphasized on the Step exam and how it is presented, it will also augment your typical studying and could help you get better grades on your school exams.
Once you are closer to your Step 1 exam date (3-6 months out), you should get a subscription to an online question bank, or Q-Bank, and begin practicing questions in addition to your primary studying. As your exam gets closer you should increase the number of questions you are completing daily or weekly to become familiar with the test format and material, and to get an estimate of what score you are likely to achieve.
It would also be highly useful to complete at least one if not several of the National Board of Medical Examiners (NBME) practice exams, which can also be bought online. These are shorter versions of the USMLE Step exam, which are very similar to the actual test, and you will receive a score report which often closely approximates what you would score on the real exam. For both the Step 1 and Step 2 exams, if something unexpected happens shortly before your test date (a personal illness, family emergency, etc.) which could negatively impact your grade, do not hesitate to move the date back. While not impossible, it would be very difficult to recover from a failed exam, or poor score on Step 2 on your application.
Now let us pivot and discuss what you should focus on in your clinical years to improve your US applications. Once again, there is not much mystery to success: work for an honors or first in all of your clinical rotations (these marks are more important than your pre-clinical grades), continue working on your extracurriculars, and obtain an excellent Step 2 score. Programs are looking for students who are clinically strong and who have shown dedication to medicine outside their required courses. Early in your medical school career it is fine to try a number of things to learn what you are passionate about, though as you progress you should focus your time and energy on 1-2 core areas.
While there may be some variation depending on what specialty you are applying to, in general it is better to work hard on a couple focused areas or projects than to have limited experience in multiple activities. For example, we would be more impressed with an applicant who had done significant research with a few papers and/or presentations on their work and also helped manage one charity group for a few years, than a student who did a little research with no papers, and a little charity work for six different organizations, and participated in some school clubs.
In your final year of school your clinical performance is especially important. In order to even be considered by most US programs you must have completed at least one, though ideally two, month long clinical rotations in the US (often referred to as sub-internships, or sub-Is for short). These are typically completed between June and September, with applications for rotations due between March and May.
If your school has established relationships with any US programs you should inquire early (beginning of your second to last year) about how you can be connected to one of those programs. If you will be applying without assistance from your school, you should consider both programs that you hope match into the following year, as well as programs with a track record of matching IMG students in the past.
Most programs list their current residents and the schools they attended on their websites - if there are no FMGs, then they may be less receptive to non-US rotators. Some US medical school sites will say that they do not accept FMG students for rotations, however they will often make exceptions if the rotation/clerkship director gives approval. If you are very interested in a program that says it does not take FMGs, send a brief and courteous email to the rotation director with your CV and Step 1 score report expressing your interest and requesting the opportunity to apply. The worst thing they can say is no, and often they will be willing you review your application.
Before starting a final medical year rotation at a US program, speak to fellow students or reach out to recent alumni who are in US residency programs to get advice on how to perform well. The US healthcare system and the role that students play on the medical teams may be drastically different than the system that you have trained in. You want to know what the expectations for students are, what aspects of patient care you will be participating in, how to present patients in that particular setting, etc.
Knowing these things in advance can guide any remediation work you need to do beforehand so you are ready to hit the ground running the first day. As an example, many US surgical specialties will have the students assist with suturing, especially at the end of a procedure, so if you have never done this before you should find a way to practice in advance.
The grades on these rotations are often the most important part of your application. They are a window into your clinical skills and also act as a month long interview. Show up early, stay late, be committed to your patients' care, actively seek out learning and feedback, and be courteous to everyone you encounter (the physicians, the nurses, the housekeeping staff, everyone).
You should obtain a letter of recommendation from each of your specialty sub-I rotations, and at least one from your home institution. While on rotation, speak to the director early (about half way through) about setting up a meeting near the end of the rotation to discuss your performance and to request a letter of recommendation. Do not wait until the rotation is completed and you are physically gone to email asking for a letter.
To prepare for the application process you will need letters of recommendation, your personal statement, your Step 2 score, and your completed online ERAS application. While some of the dates have been pushed back a few weeks due to COVID, in a typical year ERAS opens in July, and applications are released to programs September 15th. The ERAS application itself is straight forward, though it can take a good deal of time to complete, so begin filling in the sections as soon as it becomes available, then proofread everything before submitting.
ERAS is the place for you to explain all of the excellent work you have been doing and to give further details of your research, charity work, employment, and personal pastimes. Ensure that you give a little background about local or regional groups you have worked with that a US reader may be unfamiliar with - this is less needed for large international organizations such as the Red Cross/Crescent.
Your personal statement should be a single page, well written, in formal language (no contractions or slang), with no major grammatical errors. If English is not your first language, and/or if your writing skills are limited, have at least one other person proofread and edit it before submitting.
The statement should answer at least three, and possibly 4 major questions: 1) what are you applying to this particular specialty?, 2) what makes you a good fit to excel in this specialty? 3) what are your future career hopes (this section can be more brief)?, and if needed 4) how can you account for a major gap in your application (i.e. a missed year, a failed course, a failed exam, etc.)? Strong personal statements have strong opening and closing sentences, and often follow a unifying theme.
As mentioned above, the Step 2 CK score will likely be scrutinized much more in the coming years as Step 1 moves to pass-fail. Consequently, it will be very important for you to score well and to have your score report available for release prior to the application release date to programs, thus you will likely be taking the exam much earlier than many of your US student counterparts. One of the few positive changes to come from the COVID crisis is that Step 2 CS (the in person clinical exam) has been permanently canceled.
How many programs should you apply to? This will depend upon the strength of your application, the competitiveness of the specialty you are applying in, and whether or not you are a US citizen (sadly, this process is more difficult for FMGs without US citizenship). The short answer is a lot. Unfortunately, there are many US programs that will not consider FMGs at all, and it is not well advertised in a central location which are open to FMG applicants and which are not.
Consideration of FMGs and the quality of the program do not necessarily go hand in hand, so do not restrict yourself only to less competitive programs. When I was applying several years ago, there were several programs I thought would be a reach who granted me an interview, and others I thought were safety programs that did not. As with finding US sub-I rotations, you should do some research on program's websites looking through their resident and faculty lists to see if they have any FMGs in their group, and to see if they include any blanket statements about taking or not taking FMG applicants.
The number of applications all students send out has been increasing annually, so it would not be helpful to give a specific number here, though in general you will likely need to apply to about twice as many programs as your US counterparts. If you are applying in a particularly competitive specialty, you may need to apply to absolutely every program in the country.
The final part of your application that will be submitted to programs is the Dean's letter and your full transcript of your medical school grades. Check with your dean's office to see how these grades are reported – compared to many other countries, US schools often grade inflate. A passing mark in the US is typically >70%, while in other countries it may be 50%. At my school a 50% was passing, above 60% was second class honors, and above 70% was first-class honors.
If your school reports your percent scores, rather than the score category (i.e. honors, pass, fail, etc), ask them to remove the percent and only report the grade category. US program directors unfamiliar with the grade cut-offs at non-US schools may see 68% and think you failed the course, rather than getting an honors mark. This is clearly a point of confusion to avoid all together.
At the beginning of this article, I noted that it is certainly possible to match into a US residency as an FMG. There is always a chance, however, that you may not match, and you need to be prepared for this potential outcome in advance and have a backup plan in place. The worst possible outcome would be to both not match, and to have no other job prospects lined up.
The longer you spend away from clinical medicine, the more difficult it will be to match, so when considering alternatives you should strongly preference clinical work over obtaining an additional degree or exclusively doing research. Will one gap year doing research kill your application for the subsequent year? Not necessarily, though 2-3 gap years away from clinical work will make it nearly impossible to match in the US.
Though applying for residency as an FMG is a long and challenging process, many are successful and go onto rewarding and productive careers. The most important thing you can do early in medical school to improve your chances are to stick to the basics and work hard learning foundational medicine. In your later years strive for clinical excellence, and make sure that you commit significant time to prepare for your US rotations and applications.
Back to Post List